A Place Like No Other: the timeless classicism of Inigo Jones' Queen's House in Greenwich
This 17th-century masterwork, designed by Inigo's namesake, the self taught architect Inigo Jones, serves as an enduring testimony to the pristine beauty of the classical style.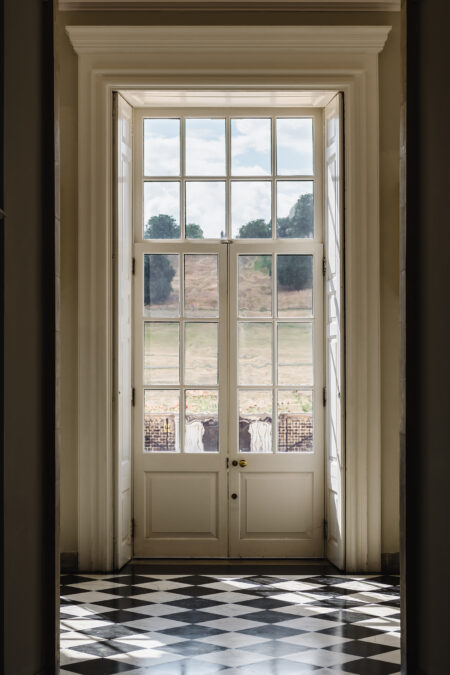 Sunlight pouring onto dazzling geometric patterns, brilliant white colonnades casting rods of shadow across antique flagstones, a swirling vortex of a staircase. The Queen's House in Greenwich is something of an overwhelming architectural experience. To enter it, in the 21st century, is to suddenly find yourself adrift from temporal reality.
"Timeless", of course, is a word that gets thrown around a lot nowadays. But in the case of the Queen's House, it's not just appropriate, but accurate, in the sense that it the Queen's House has never been of a particular period in time. When the building was commissioned in 1616 its design was simultaneously ancient and shockingly futuristic.  Inigo Jones – this country's first great architectural genius and a man of fathomless resourcefulness and energy – had just returned from a grand tour of self-education in Italy, where he immersed himself in the orders of classical architecture and the geometrical precepts of Andrea Palladio. When King James I tasked him with creating a summer residence for the Queen, Anne of Denmark, Jones set about creating for her a Roman opus by the Thames, complete with Ionic loggia, Doric colonnades and four perfectly symmetrical façades. The Queen's House was the first consciously classical building in Britain and its very antiquity was astonishingly ahead of its time (it would be another century before the great Georgian neoclassical movement, directly influenced by Inigo Jones, began).
Alas, Anne died years before the building was finished in 1635 and it was Charles I's consort, Henrietta Maria, who inherited this strange new masterpiece. The clean lines, fluted columns and bright Portland stone facing were utterly unlike the rambling redbrick royal houses of Tudor England. To Henrietta Maria and her ladies, 'The White House' – as it quickly became known – must have seemed otherworldly.
"Britain's first self-supporting spiral staircase is both an architectural and aesthetic wonder."
The first interior to envelop you, the visitor, is the Great Hall. Inigo Jones conceived it as a perfect Palladian cube: forty feet in length, breadth and height. You are surrounded by space and angled light. Spin slowly around and you will see casement windows spilling sunshine, an encircling gallery floor carried by oak cantilever brackets, and doorways framed by panelled pilasters of Portland stone. Beneath your feet is a black-and-white marble floor, laid in 1636 by Charles I's aptly named master mason Nicholas… Stone. Its pleasingly hypnotic geometric design – tessellating diamonds forming circles, rectangles and ovals – is echoed on the ceiling by the arrangement of the gilded timbers, so that your eyes are sent up and down and then back up again. And cascading down from the ceiling, like golden snowflakes, are hundreds of small, intricately-detailed floral motifs, which themselves echo the decoration on the house's next showstopper: the Tulip Staircase.
Britain's first – and surely still its most beautiful – self-supporting spiral staircase is both an architectural and aesthetic wonder. Each step is cantilevered directly from the wall and held aloft by the tread below, and winding around it is a continuous balustrade of wrought iron with bars fashioned into leaves and tulip flowers and coloured in a vivid blue paint made from crushed glass. The effect is a curious feeling of delicacy and strength.  As you climb, it's hard to decide what's better, the staircase itself or the incredible view through the window, which looks out onto the rolling sweep of Greenwich park and the famous Christopher Wren observatory at its summit.
The real view, of course, is from the front of the house. In fact, the 115 foot-wide vista down to the Thames is so magnificent that it is specifically protected as part of the Queen's House's status as a scheduled monument. Queen Mary II was so enamoured of the view that she insisted it be retained when Wren built the Old Royal Naval College – hence the very large gap between the two wings.
"Today, the Queen's House is probably closer to Inigo Jones' original vision than it has been for four centuries"
But is it really possible to get a sense of what it would be like to live in the Queen's House – to see it as Henrietta Maria or Mary or Anne would have seen it? The building has been part of the National Maritime Museum since the 1930s, displaying its collection of marine art to innumerable tourists. But today, thanks to an extensive restoration and refurbishment in 2016, it feels much more like a house and less like a museum than in previous decades, and is probably closer to Inigo Jones' original vision than it has been for four centuries. The Tulip staircase, the doors and windows – and rooms like the Queen's Bedchamber and the Cabinet Room –  are all now essentially as the first intended queenly resident, Anne of Denmark, should have seen them in about 1630. 
Not everything is of the 17th century. The gilded floral motifs on the Great Hall ceiling are the sensitive embellishments of contemporary artist Richard Wright. But then Inigo Jones' beautifully timeless Queen's House never was of the 17th century. As the Nobel-winning Turkish author Orhan Pumak wrote:  "In poetically well-built museums, formed from the heart's compulsions, we are consoled not by finding in them old objects that we love, but by losing all sense of Time." 
Further Reading:
Designing the Queen's House, Royal Museums Greenwich