For the Library: Ros Byam Shaw's latest title delves into the particularities of English interior design
The author's new book, Perfect English Style, acts an encyclopaedic guide to the decorative elements that define an English home
Words

Natasha Levy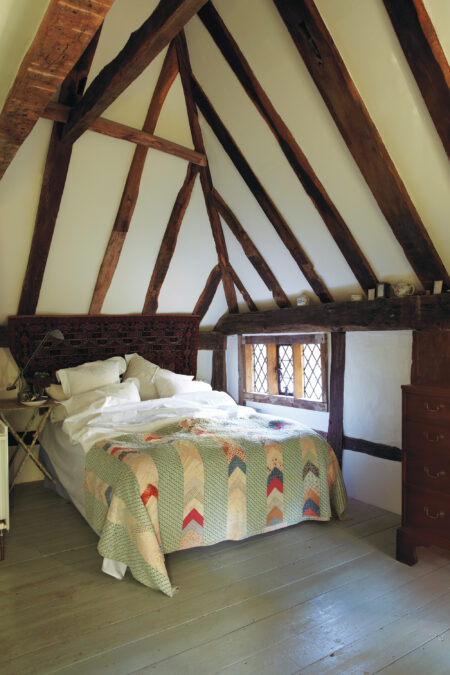 Chintzy floral wallpapers, antique ornaments, shelves haphazardly stuffed with books, exposed ceiling beams and plump sofas that are slightly too worn-in; these are just a few of the hallmarks of traditional English design. However, combining these elements won't necessarily result in one having an authentically "English" home. As we all know, when it comes to imitating a certain aesthetic, it's most successfully achieved when there is both a respect for the style's traditions and an injection of something idiosyncratic. So how should one begin to craft a perfect English interior?
British author Ros Byam Shaw has been seeking an answer to this question since 2007 when she released her first book, Perfect English – a written ode to the interiors of idyllic English country dwelling. She later followed up with titles Perfect English Cottage, Perfect English Farmhouse and Perfect English Townhouse, in which she turned her focus to the specific charm of urban abodes. Her latest offering, Perfect English Style, focuses less on building typology or location and instead works to illustrate what Byam Shaw describes as the "basic ingredients" which can be united to create a quintessentially English aesthetic.
The opening chapter of the book is appropriately dedicated to hallways, a part of the home that the author likens to "the beginning of a conversation"; Byam Shaw suggests incorporating a table piled with books, artworks and rustic baskets to set the tone. She goes on to share tips on kitchens, living rooms, bedrooms and bathrooms, along the way pointing out how even the most simple decor details can lend a genuinely English feel to any residence; whether that's throwing a patchwork quilt over a bed, laying down a patterned rug, or filling a vase with flowers plucked from the garden.There's even a chapter devoted to utility rooms, which Byam Shaw correctly notes are somewhat of a luxury in contemporary homes and should thus be a space where "you can be as eccentric as you like" with bold paintwork or unusual storage options. Hidden amongst the chapters are also four standalone essays on matters that the author thinks are key to consider in English homes: patina, collections, antiques and fabrics.
The only living space that the author leaves untouched in the book is dining rooms, which she believes have come to be "stale" and sullen spaces that are solely used on special occasions. And perhaps this speaks to Byam Shaw's overall attitude to achieving true English style: the home should of course honour classic English design tropes, but above all should be lived in and thoroughly enjoyed – even if it means they appear as slightly less than perfect.
Perfect English Style will be published on March 30 by Ryland Peters & Small, and is available to purchase in advance.
All images Copyright Ryland Peters & Small. Photography by Jan Baldwin, Chris Tubbs & Christopher Drake. 
Further Reading
Perfect English, Ros Byam Shaw, 2007