A Night Away: the playful eclecticism of Oakley Court
Inigo pays a visit this a Victorian Gothic manor house on the banks of the Thames in Berkshire, now a handsome hotel
Photography

Rosella Degori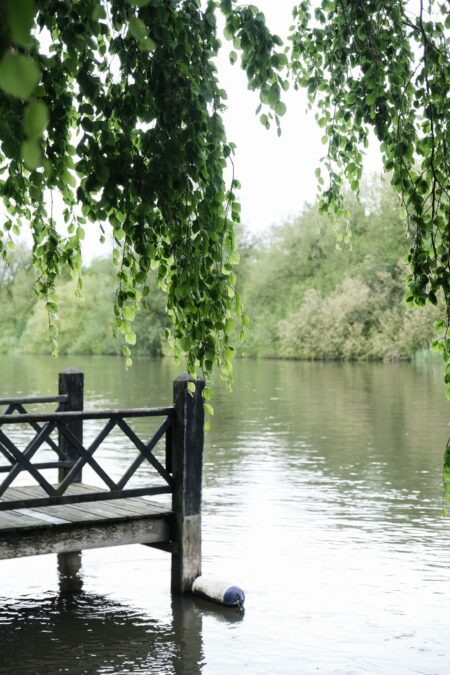 Inigo loves a beautiful home – we believe it's a pleasure that never ages. But sometimes – and especially after the tedium of lockdown – one needs a change. A night or two away can refresh the mind, restore the body and inspire the senses – a little pick-me-up from the repetitive rhythms of daily life. And so, to Oakley Court, a new hotel on the banks of the Thames in Berkshire.
The Victorian Gothic manor house was built in 1859 for Sir Richard Hall Say and changed hands a number of times before it found purpose as a location for film sets, especially horrors – including The Bride of Dracula (1960) and The Hound of the Baskervilles (1978) – their producers finding the perfect macabre atmosphere in the building's castle-like looks, complete with machicolated turret, crow-stepped gables and gnarly gargoyles.
"It's ugly-beautiful," says Alex Eagle, the style connoisseur whose eponymous shop on Lexington Street, Soho, is a covetable melange of made-to-last fashion, hand-crafted home accessories, one-off artworks and bespoke furniture. Together with her long-term collaborator, Sophie Hodges, she has transformed Oakley Court into a 118-room hotel, complete with a riverside restaurant and terraces, cosy lounges, tennis courts, and nature trails that wind around the 35 acres of grounds.
Alex and Sophie are masters at making non-residential spaces feel like home (Alex's store feels more like hanging out at a very tasteful friend's apartment than a shop), and Oakley Court is no different. "We wanted it to feel like a house," explains Alex, "but with a hint of extravagance. Staying here feels like spending a night in someone's stately home, not a hotel, and that's exactly what we wanted."
Contributing to the relaxed, at-home feel is the design of the building, which Sophie says, "brings together a mix of styles." "It feels almost Arts and Crafts," adds Alex – "so we've been able to get away with a hodgepodge of styles: chinoiserie, things from India mixed with antiques, mid-century and contemporary pieces. It's quite mad, but then so is the building."
We checked into a room in the main house – there are more rooms in another wing – and were at once taken by the effortless eclecticism Alex and Sophie have pulled off. Against a backdrop provided by the ornate late-Victorian panelling sit Pierre Jeanneret chairs, chintzy mirrors, antique rugs, line paintings by the fashion illustrator Tanya Ling and large headboards upholstered with fabric made in England, from the pair's new design studio and interiors brand Eagle & Hodges.
Sitting on a sofa on one of the riverside terraces at the River House, cocktail in hand, the river running by and the view of the Gothic tower rising into the night's sky behind us, we took a look around and thought what fun this all is. A homely, comfortable hotel with enough glamour and cheer to feel like an escape is, as the saying goes, just what the doctor ordered.
FURTHER READING
Oakley Court on Instagram