Inspiration of the Week: country-house comfort at the foot of the Cotswolds
This medieval manor with later Georgian additions has all the grandeur of a stately pile, thanks to its sumptuous schemes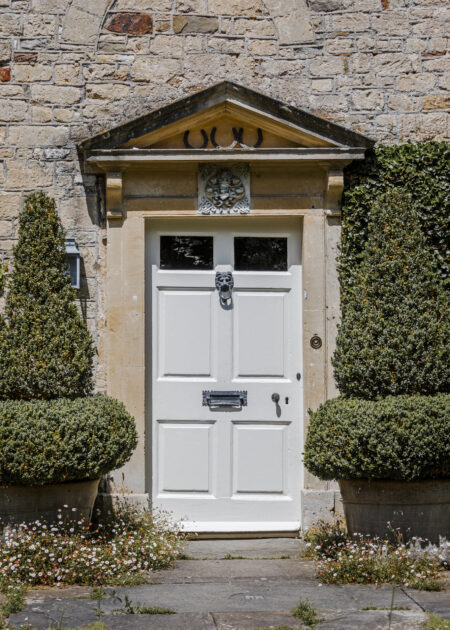 While nobody could accuse The Grange of being small, it's certainly true that this handsome stone number is somewhere nearer Mr & Mrs Bennet's abode than Mr Darcy's. At least, that's how it seems from the outside… Step inside, however, and something magical happens. Tardis-like, this Grade II*-listed manor house, found in a village on the edge of the Cotswolds, opens up dramatically. As it comes on the market, we take a tour of its tremendous rooms.
A large part of this house's appeal is its pedigree. The building's core dates back to the 12th century, when it was built as a manorial hall in the village of Bitton. Six hundred or so years later, however, the style stakes were upped considerably when John Wood the Younger, one of the principal architects of Georgian Bath, just six miles away, was commissioned to remodel The Grange. Wood's Palladian interventions ­– think soaring ceilings and sash windows, Bath stone details and Classical proportions – lend the house a patrician countenance that belies its manageable size.
The current owners have done much to bolster the house's majestic mood. Its period features – Wood's panelling and moulding, for instance – have been lovingly looked after, while the original material palette of stone, timber and plaster have been kept in places, updated in others: wooden floorboards becoming elegant parquet, gesso reimagined as raw plaster, stone flags becoming pretty pamments in a bathroom. Meanwhile, contemporary mod cons have been cleverly seamlessly incorporated. It's not often a Grade II*-listed house boasts underfloor heating.
Outside, such sensitivity continues. It helps that the owners had an ace up their sleeves in the form of Arne Maynard, the garden designer extraordinaire known for his flair for blending the formal and informal. Here, glorious beds, lawns and greenery – we love the Tudor topiary – wrap around the house. It's smart but not stuffy, lush but not loose.
Everywhere one looks at The Grange, the same thought arises: this is the epitome of thoughtful, honest design and decoration. And just think: it could be yours.