Inspiration of the Week: grand gestures in a Georgian house in Devon
Magnificent period details and a sublime coastal setting in the south-west make this a covetable house indeed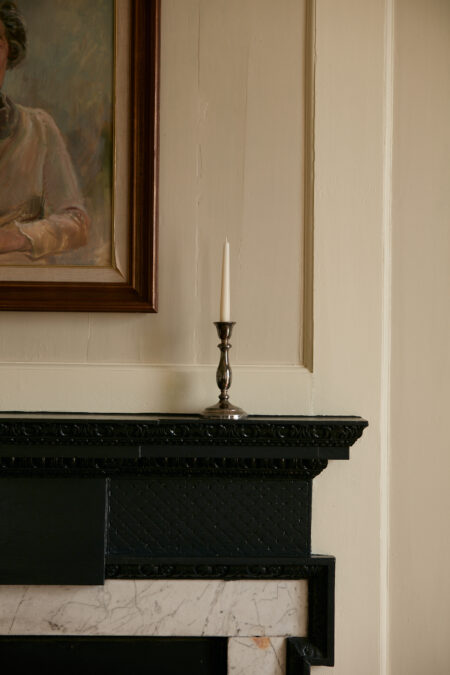 Any Austen aficionado worth their salt will know that Devon's Hartland peninsula was the distinctive backdrop to much of the romance and drama of the BBC's 2008 adaptation of Sense and Sensibility. Remember that craggy coastline, the heather-carpeted hills and sweet stone cottage? It was all filmed on this rugged promontory on the northern coastal stretches of the county. Other Georgian junkies may be interested to learn that it's also the site of this resplendent 18th-century house, just outside the hamlet of Stoke, which is currently for sale with Inigo.
The soaring proportions of its light, bright and airy rooms, its magnificent original mouldings and splendid sash windows are straight out of an Austen novel ­– though with extensive formal spaces, cellars, a games room and 10 exquisite bedrooms across its three floors, Hartland Point is perhaps more Darcy than Dashwood… The current owners make the most of the extensive allocation by using the house as a holiday let, details of which can be shared with prospective buyers if of interest.
The front section of the house in particular gets our heart aflutter. Outside, a porticoed entrance leads into the hall, which opens into two south-facing reception rooms, where crisp plaster cornicing and marching panelling stand at the fore. Two of the bedrooms are directly above. It's hard, looking at these handsomely proportioned, wonderfully sunny rooms, not to get carried away imagining the dinners and dances one could host there – or even just the quiet mornings spent admiring the views, which stretch out across the cliffs and on to the boundless sea. Painted in pretty pastel hues, these rooms manage to be at once peaceful and impressive.
In fact, the whole house and grounds are something of a set piece of Georgian sensibilities, from the kitchen, with its cool flagstone floor and fine wooden dresser, to the trim hedges and bountiful beds in the well-tended garden. Generous in space and refined in feeling, this is a tour de force of 18th-century architecture, set in a wild and wonderful part of the country. Reader, we approve.