Inspiration of the Week: standing on the shoulders of giants at a Georgian home in Hampstead
This large Queen Anne house has a rich provenance and illustrious backstory – and now's your chance to add a chapter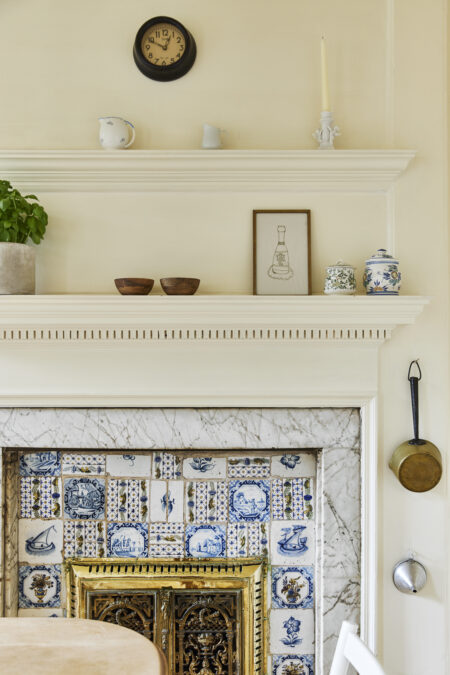 Church Row is a remarkable place. Pevsner, writing about this pocket of north London, described it as "the best street in Hampstead". Running west from Frognal in the west to Hampstead in the east, it's something of a "showpiece", as Mavis Norris wrote in her own book on the village, "almost completely preserved in its early 18th-century elegance". Even some of the original planting still exists, while some of the street furniture – from bollards to lamp posts – is listed.
And we haven't even started on the houses themselves, which include this Grade II*-listed beauty, currently for sale. Its façade of brown bricks, dressed with red ones and fitted with a slate mansard roof and huge sash windows (some with 18 panes), is neatly in keeping with its neighbours, while the restrained neoclassical doorcase is of singular style on this street.
The appeal of such a handsome house is self-evident – a fact supported by the sheer quantity of celebrated names that have called this place home. HG Wells lived at number 17, as did Peter Cook, whose legendary dinner parties were attended by everyone from John Lennon to Malcolm Muggeridge.
Another writer, George du Maurier, lived at 27, while next door was home to the Gothic Revival architect George Gilbert Scott Jr. in the 1860s. It was around that time that the house you see here was inhabited by George Frederick Bodley, a pupil of Scott's father and another Revivalist. The two architects would meet regularly to talk ideas. Later, Lord Alfred 'Bosie' Douglas – he of the Oscar Wilde trial – would call this home.
Now, however, the time has come for a new character to love and live in its handsome rooms. And who could resist their perfectly preserved panelling, warm wooden floors and crisp – and clearly cared-for – cornicing? Not us, for starters.