Inspiration of the Week: stratas of style in a Georgian farmhouse in East Sussex
Still on show, layers of history mingle quietly at Little Bucksteep, a red-brick beauty currently on the market with us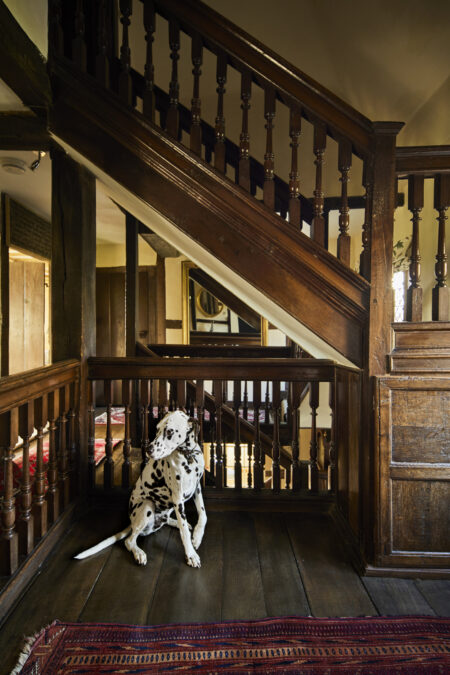 Who doesn't like a bit of layering? Nice when it's a couple of cardigans, even better when it's a cake in question. But the best layers, for us at least, come courtesy of country houses. And at Little Bucksteep, a 17th-century former farmhouse in Dallington, deep in the High Weald of East Sussex, layers are in lavish supply. Currently for sale with Inigo, this place wears its history on its sleeve. The changes that have been made to this brick-and-timber house over the intervening centuries, both decorative and architectural, are there for all to see.
Stories are etched into its very fabric – quite literally: one wall bears the initials of Thomas and Sarah Bennett, the couple who, in the early 18th century, commissioned major renovations to the house and are responsible for its Georgian elements. Elsewhere, in the oast house, for example, a later addition that brings a further three bedrooms to the main house's six, a mixture that both blends and contrasts ­– and tells a tale of changing tastes across time. Here, the roundel's brick chimes with that making up the farmhouse's façade, while the warm sandstone of its lower, later phase provides characterful textural difference.
Palimpsests of the past mingle prettily in the main house too. Windows with winsome criss-cross leading and timber posts in parts of the façade sing a more ancient tune, while elsewhere, sash windows feel resolutely Georgian. Inside, the gentle variety continues. Handsome linenfold panelling, a very fine staircase and wood-and-marble fire surrounds speak (or rather whisper) of understated grandeur, while squishy sofas and exposed joists, unsmoothed and rustic, lend the house an unpretentious air.
With such a rich background to play with, it's easy to start imagining how one might leave one's own decorative mark in this delightful slice of history… Happily, it doesn't have to be a daydream.