Inspiration of the Week: period perfection with modern merit in the Kentish Weald
Does 'having it all' really exist? Join us as we wander round Frittenden House and you'll be left in no doubt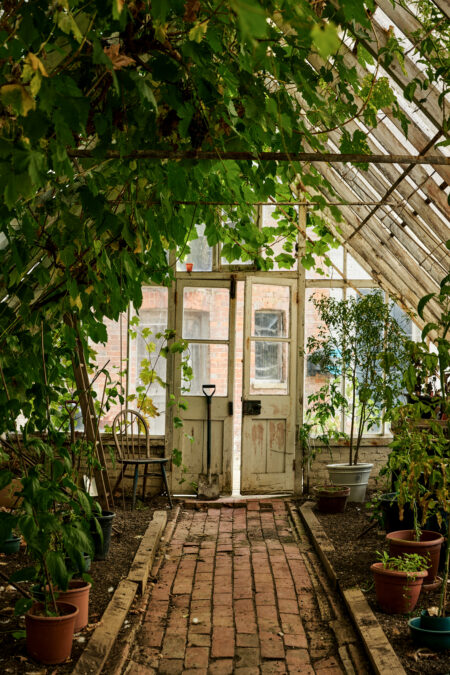 We've come across the idea of 'a home for all seasons'. You might remember: the author Gavin Plumley wrote a book titled exactly that about falling in love with his house in Herefordshire and its relationship to history and nature – and he wrote about it for us too. While Gavin's focus was deeply personal, the idea resonates, not least when looking at this rectory in the Kent village of Frittenden, which is now on the market.
Built just as the Georgian era ended and that of the Victorians began, the house – commissioned by a well-heeled clergyman and his wife – is an expression of the aspirations of the age: space and light, comfort and grandeur. It seems that, in 200 years, our desires are little changed – as reflected by the current owners' refined interiors, which have been designed to make the most of the extraordinary volumes, vast windows and perfectly preserved period features, from ornate friezes and elegant strapwork to that handsome staircase (pure period drama).
Of course, it's easy to imagine a house such as this in summer: think of the long lunches on the terrace, croquet on those velvet lawns, or a quick game of tennis before drinks. But then, wouldn't autumn be nice here too, when the ten acres of parkland and gardens swap their green for glowing gold? Winter's no less appealing, what with the indoor pool and glazed garden room, all abloom when the ground outside is frozen, while spring – full of promise – is the time to get out into that glorious greenhouse. (Need inspiration? Sissinghurst, the exquisite horticultural creation of Vita Sackville-West and Harold Nicolson, is five minutes down the road.)
There's substance here, as well as style, and care has been taken to ensure the legacy of this house is as impressive as its heritage, hence the installation of a biomass boiler to fuel the house. A home just for all seasons, but for the ages too.