The wait is over: Inigo's first listings are revealed
Come and explore the wonderful array of historic homes we have for sale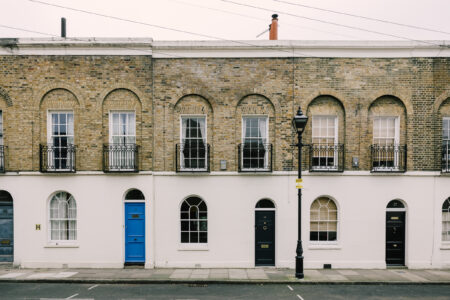 Excitingly, today marks the unveiling of Inigo's sales listings. We've been working hard as a team to seek out exceptional historic homes across the UK that still retain traces of their past. These are homes for individuals who, like us, have a love for period architecture and the captivating backstories that come with it.
Amongst our homes for sale is Hunston Manor House, an imposing Grade II-listed home in Chichester that's thought to date back to the 1670s. The building had humble beginnings and once formed part of a farmstead, but over the years has been updated to accommodate seven sizeable bedrooms and a roster of characterful living spaces. Also up for sale is Scotches Farm, an enchanting Georgian dwelling in West Sussex, set in a bucolic landscape featuring olive groves, a wildflower meadow and natural ponds that contain a rich variety of wildlife.
Buyers who are looking to stay close to the hum of urban life will be equally delighted – as well as country listings, Inigo also has a wide breadth of homes in towns and cities for sale. A few are situated in London; this includes a charming two-bed tucked away on Aberavon Road in the desirable Tredegar Square conservation area of Mile End. It has been sensitively refurbished by its current owners to feature a mix of the modern and the historic. There's also a handsome Edwardian house on Twickenham Road that was built in 1903 in the heart of Leytonstone. Behind its brown-brick façade lies a fleet of tranquil rooms which, thanks to careful preservation, still maintain an abundance of original details.
Interest piqued? Head to Inigo's buy page to find out more about these homes, and peruse our marvellous other listings.