Built History: how Britain fell in love with the Victorian terraced house
Inigo looks at one of Britain's most-loved and recognisable housing typologies, the Victorian terraced house
Words

Jabin Ali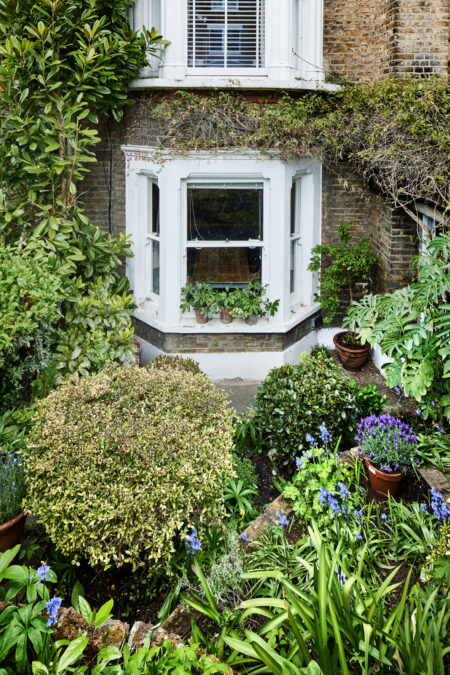 Both full of charm and unmistakably British, the Victorian terraced house is as familiar an architectural presence within our towns and cities as the postbox. According to Historic England, around a quarter of our population live nestled in between their neighbours, sharing walls in a street of houses patterned by the same bricks and mortar. The story of how this came to be is one of tremendous economic and social change, architectural experimentation and the enduring need for community.
Before the Industrial Revolution, terraces were chiefly the preserve of upper-class residents in white stucco crescents and Regency townhouses. The Georgians, in cities like Bath, London and Liverpool, had refined – through order and precision – the art of the terrace into something fashionable and desirable. Virtues that many would consider unattractive in today's new-build housing were of great appeal: uniformity and repetition were the order of the day, spawning neat crescents of identikit houses for well-to-do inhabitants.
The Industrial Revolution changed all of this. By the middle of the 19th century, over half the country lived in cities, part of a wider trend that had seen the population treble within 70 years. It was at this time that the terrace house – or the Victorian terrace, as we now call it – became the archetypal dwelling for families living in the city. The dramatic expansion of the building industry at this time was a response to this unprecedented demand; in particular, affordable housing for lower socio-economic groups, situated close to the factories where they worked.
In some cases, entire communities were built around this need. One such case is the picturesque northern village of Saltaire, built in 1851 by enlightened mill owner Sir Titus Salt, who wished to construct a 'model' village for his workforce. Now a UNESCO World Heritage site, Saltaire was created in the hope that its inhabitants would live a healthier and more fruitful life (ultimately to the benefit of their employer); Salt had clear ideas about what constituted the perfect village. Each row of terraces ran down to the railway or canal, with backyards leading onto lanes with views over the open countryside. The town also had a communal hospital, a washhouse, and a recreational institute. Yet its design was equally embedded in the deep-seated structures of social hierarchy, with top managers occupying the houses with front gardens, and senior operatives keeping a watchful eye on subordinates from their homes on street corners (George Cruikshank's 1840 British Bee Hive springs to mind).
Saltaire is just one example. All over Britain, the 'terrace', a rarefied commodity in the Georgian age, had, by the early Victorian period, come to signify any houses joined together in rows with a common repeating design. Architecturally, however, it seems that there is no single standard by which to define the Victorian terrace – at least, not in the same way that we might immediately recognise a Georgian manor house or Tudor cottage. For instance, back-to-back terraces, which share a rear wall and retain windows on their front façade only, are a distinctive feature of several northern cities, including Leeds. Meanwhile, Tyneside flats (pairs of single-storey flats within a two-storey terrace) and Sunderland cottages (terraced bungalows) are primarily found in the north-east.
It was the unparalleled speed of industrialisation that gave rise to such stylistic variety. Historian Paul Thompson considers that the pace of change meant Victorian architects were less educated than their Georgian predecessors and therefore lacked consistency. In failing to reach a definitive style, they instead "looked for it in a new eclecticism, an original reinterpretation of period styles." It is easy to see his point. At the height of imperial power, Victorian society was a global entity, gazing back at its past through rose-tinted glasses and forward to its future with far-reaching ones. Out of this emerged an assortment of revivalist movements, from the neoclassical to the neo-Gothic – and, significantly for terraces, the Queen Anne style that was developed by architect Richard Norman Shaw (1831-1912).
Drawing on 16th, 17th and early 18th-century sources, Shaw's instantly popular houses could be distinguished by their carved red brick, terracotta and tile-clad surfaces, set off by gleaming white woodwork, oriels and decorative balconies. In 1877, Shaw built an entire village in this style. Bedford Park would later become known as the first 'garden suburb', occupied by a new, artistically minded middle class, and described by the Victorian commentator Sir John Betjeman as "the most significant suburb built in the last century, probably in the Western world."
Because of the variety and scope of the Victorian terrace, their history in the decades since the Victorian age is, like the history of Britain itself, plural and complex. The mid-20th century saw new waves of immigration to Britain, as communities from across the Commonwealth settled in cities to fill factory vacancies and boost the post-war economy. Many new arrivals found homes in what were, by then, run-down, ill-maintained terraces. Conditions were often overcrowded and the situation was made more difficult by discrimination and anti-immigration sentiment (until 1968, it was legal to deny housing based on race, nationality or ethnicity).
In some cities, like Leeds, entire neighbourhoods of Victorian back-to-backs, once home to workers, have now come to accommodate mostly student populations – a fact that speaks to Britain's transition from an industrial to a post-industrial economy. In London, the story of the city's population growth and economic prosperity since 2000 can be traced through the house prices of inner-city neighbourhoods with a large volume of Victorian stock. Not just a home, the Victorian terraced house is truly a snapshot of Britain's complex, multi-faceted history.
Nowadays, Victorian terraces have become a symbol of British home life, sought after for their timeless proportions, historic details, and pleasing façades. They are found throughout the country; for example, the worker's cottages on the suitably named Copperfield Street, situated in an area strongly associated with Dickens, are just a stone's throw from Inigo's offices. A row of humble two-up, two-down houses, all characterised by their low ceilings and pretty, gabled front doors, Winchester Cottages were built by the social reformer Octavia Hill, perhaps best known as one of the three founders of the National Trust. Nearby, her legacy of Red Cross Garden, a pioneering social housing project, is now a thriving public space, with Tudor revival cottages facing onto a community hall and lovingly restored gardens.
Perhaps it is this kind of adaptability that best describes the enduring appeal of the terraced house. Journalist David Dimbleby remarks that the Victorians built homes "designed to be a refuge from the world outside, a self-contained shrine to family life". Transformed time and again over the years, these spaces participate in the spirit of community living whilst maintaining a sense of individual privacy; behind each uniform exterior lie rooms divided by brick walls just thick enough to stop neighbourly conversation from filtering through – but not quite thick enough to block the sounds of life out completely. It is this unassuming, flexible design that has proven so popular in forming the foundations of city living today.
FURTHER READING
The Victorian Society Book of the Victorian House
A Home with a History: the elegantly restrained interiors of Georgina Mann's Victorian terrace
A History of English Architecture by Peter Kidson, Peter Murray, and Paul Thompson