Inspiration of the Week: histories ancient and modern mingle in a Gloucestershire treasure
On the escarpment between the Berkeley Vale and the edge of the Cotswolds, Stinchcombe is an ancient settlement with a rich past. But, as this beautifully appointed house reveals, there's nothing old hat about this vibrant village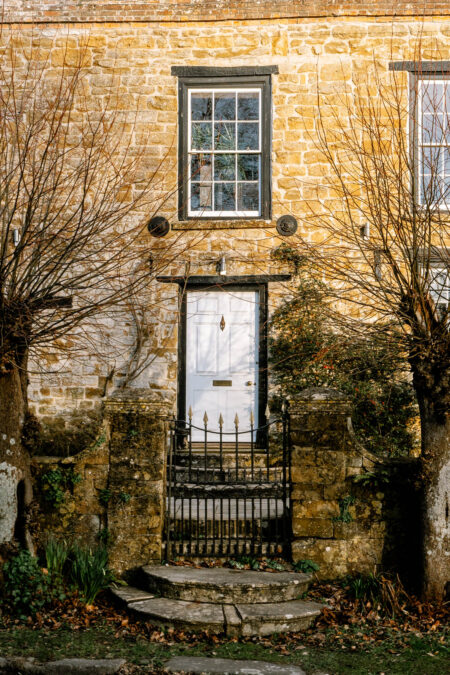 There are some bits of Gloucestershire that one can barely step out the door without encountering a camera-laden day-tripper, their lens focused on the impossibly pretty cottages that dot its wending lanes. And then there's Stinchcombe. This tiny settlement is no less winsome – think golden stone, emerald fields, a quintessential village green – but, happily, under the radar. Now, with this handsome seven-bedroom house on the market, comes your chance to be one of the lucky few that call Stinchcombe home.
None of this is to say, of course, that some savvy folk haven't seen the potential in this prepossessing pocket of the south-west. Evelyn Waugh was resident from 1937 to 1956, writing some of his best-loved works here, Scoop and Brideshead Revisited among them. It's also thought that the 16th-century scholar and translator of the Bible into English, William Tyndale, was born here.
History runs deep in Stinchcombe, which has been inhabited since the Iron Age, and this honey-hued house is thought to be the oldest extant in the village. Used as a Parliamentarian safe house during the Civil War, a tunnel once connected the building to another in the village, in case a swift escape from sieging Royalists was required. In the 18th century, it was given a new façade, at which point the interior may also have been amended – note the sitting room's sweeping arched bookcases and the crisp dentil mouldings in the kitchen.
Meanwhile, the house's more contemporary touches have been integrated exquisitely. We love the way modern design pieces and paintings are paired with classic carpets and carefully left original features (floorboards, shutters, fireplaces), while the consummate country-style kitchen fit-out has been given a 21st-century makeover, with racing-green woodwork, grassy walls and light-bouncing zelliges the colour of pearls. In bathrooms too, tiling has been used to help the house feel up to speed – dusty pink ones find friendship in a zinc rolltop tub; narrow green rectangles soup up a shower.
This is a house of yesteryear that works today – beautifully and brilliantly. If that doesn't sum up what Inigo's all about, we're not sure what does.